Legends & Stars – BMX Portrait Series
I've been kicking off most mornings in 2014 so far with a quick charcoal sketch, usually a portrait, and often BMX related… and sometimes, when I get carried away in the details and the hours fly by (oops!), they turn out to be kinda-sorta-way-longer-than-quick sketches!
But I love it when that happens, even when I perhaps ought to be going on with other projects, the life emerging from the page holds me captive. If I'm lucky these things evolve beyond anything I'd imagined them to be when my pencil first hit the page.
And that's essentially how it happened, these exciting new things! Suddenly the simple portraits I was doing not only became more detailed, but as I started to play with compositional dynamics, they evolved dimensionally as well. Two points of view, juxtaposed, to tell a little of the BMX story of the legend or star in each portrait.
This is only the beginning! My aim for this series is to defy eras and genders – the list of both icons and contemporary riders, male and female, that I want to add to the series is soooo looonggggg! So many inspirational BMXers out there! I'm always open to suggests of riders to add to the series – hit me up with your requests! Once I've built up more in the series I hope to make them available as giclée art prints (if you're interested in knowing if and when prints might be available just subscribe to my Lix BMX News email list at the bottom of each page).
Many thanks to the fantastic photographers listed below for allowing me to use their photos as inspiration for my drawings.
Bob Haro – Kick Turn Portrait
Inspired by the photography of Brad Fanshaw and James Cassimus.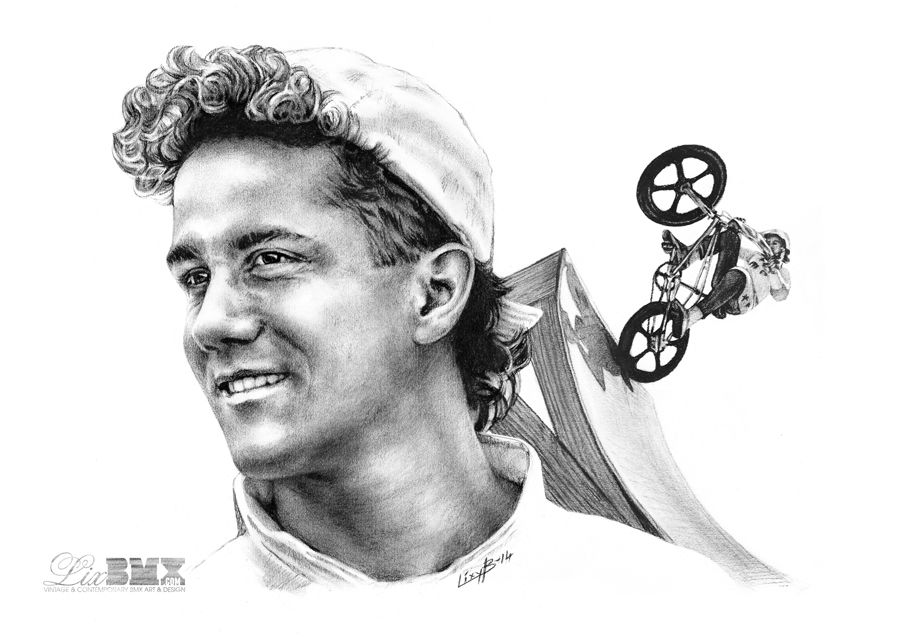 In progress…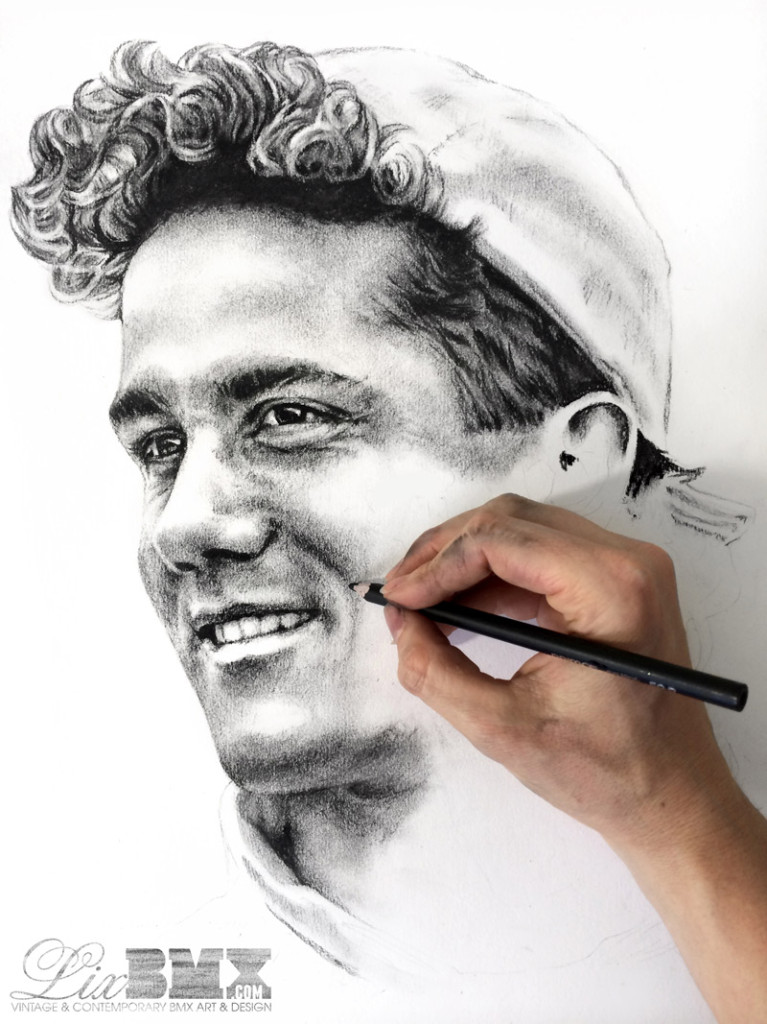 Natalie Noble – Roof Drop Portrait
Inspired by the photography of Natalie Noble and Tony Archibeque Jr.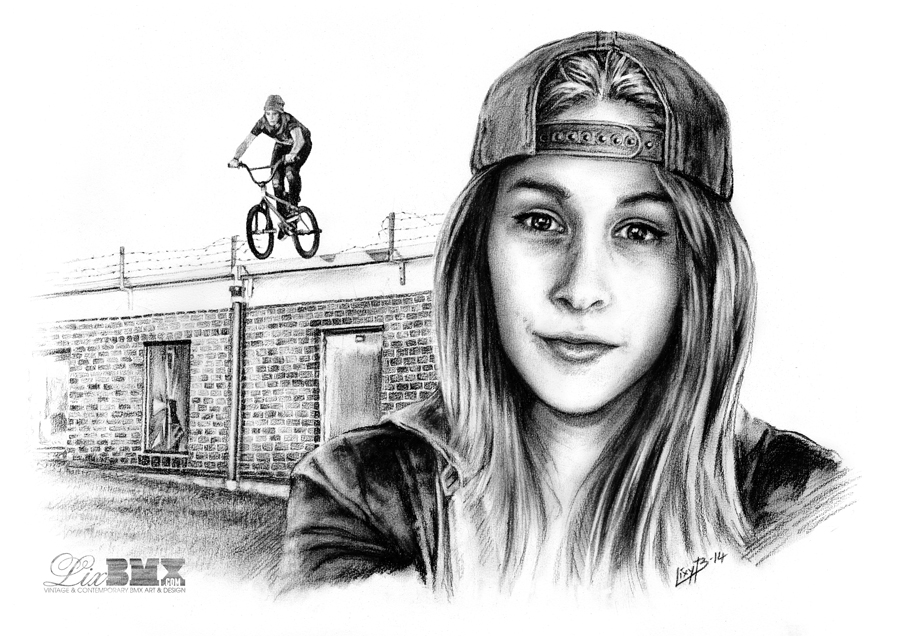 In progress…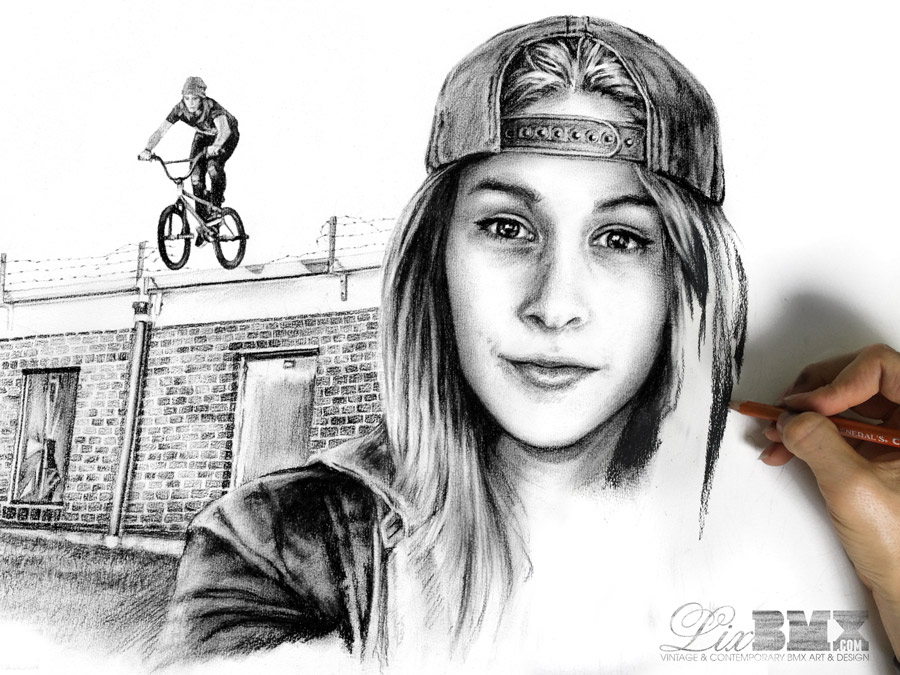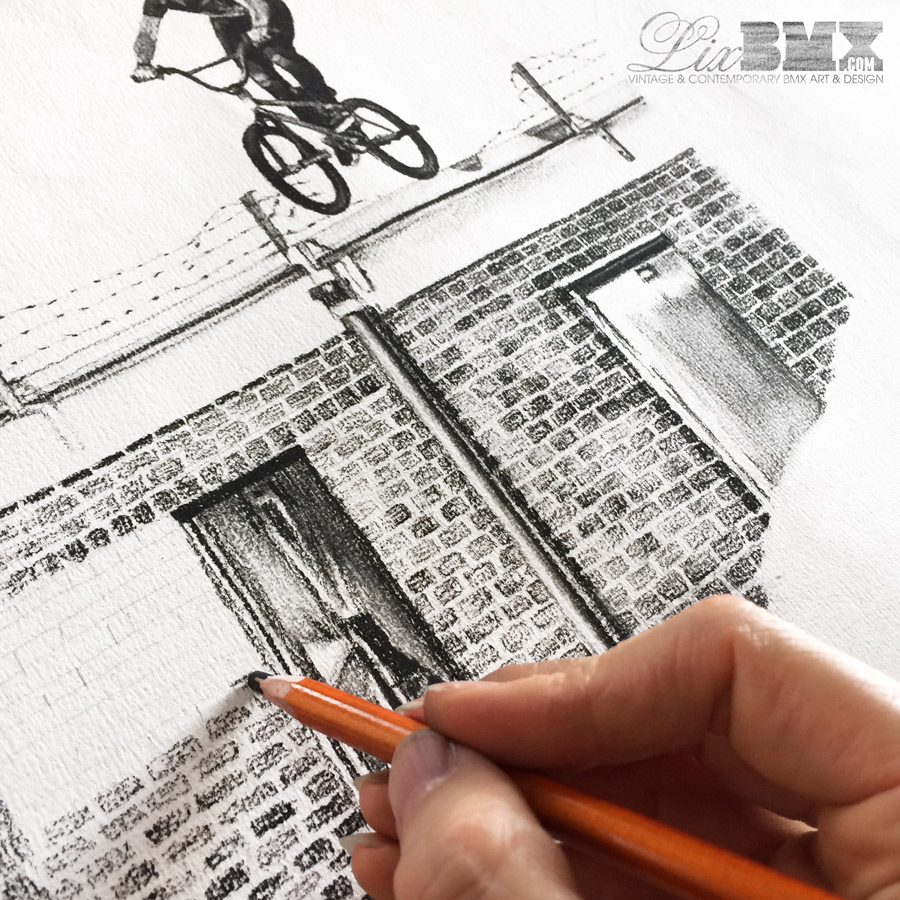 Dane Searls – Shooting Star Portrait
Inspired by the photography of Simon Makker (read his post about the portrait HERE).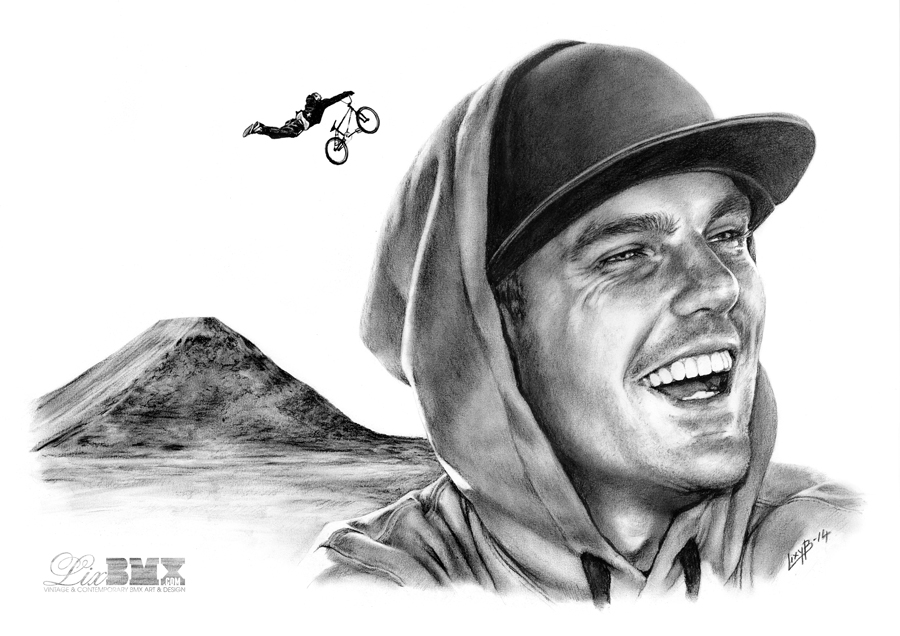 In progress…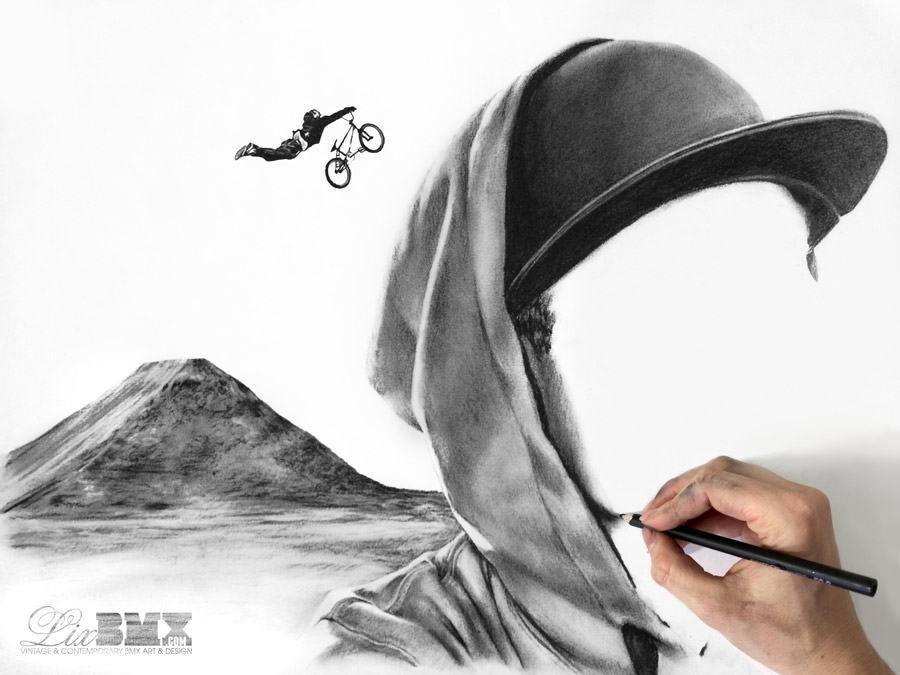 Details…