Yew! I'm Lix.
Mad creative, BMX rider, bike builder.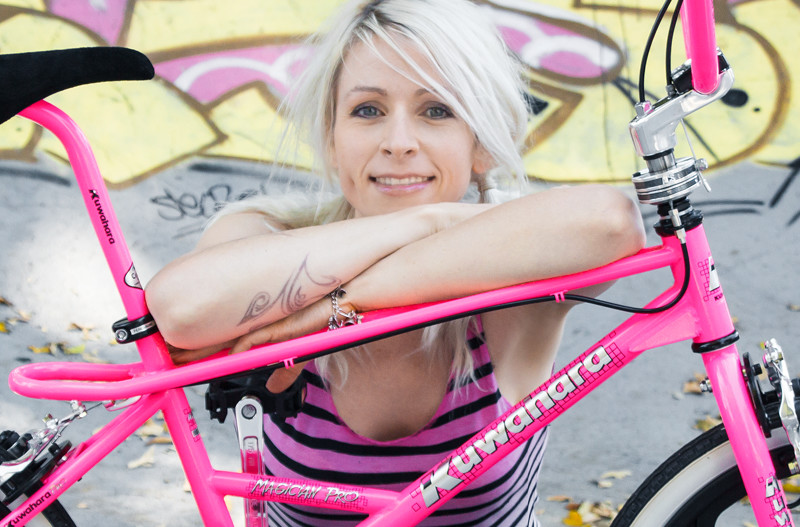 I fell in love with BMX when I was 8 years old.
I was a country kid. I grew up in the '80s on a farm in rural New Zealand. Independent and inventive, you'd either find me covered in paint, tools in hand, up a tree or on my bike. It's hard to describe the way I felt back then riding my 1986 Healing Freestyler, at least it's hard to describe to anyone who hasn't experienced BMX. Freedom, possibility, triumph, escape, happiness… roll those all into one and it comes close.
As a kid, the Freestyler and I were inseparable. Alone or with friends, I'd spend hours racing around a dirt track I'd carved out in our front paddock. Weekends and spare moments were spent coming up with weird and wild tricks and building mad jumps (usually landing in prickle bushes, ponds and various other hazards). My friends and I didn't know much about what was going on in BMX outside our little world, but we were happy and free.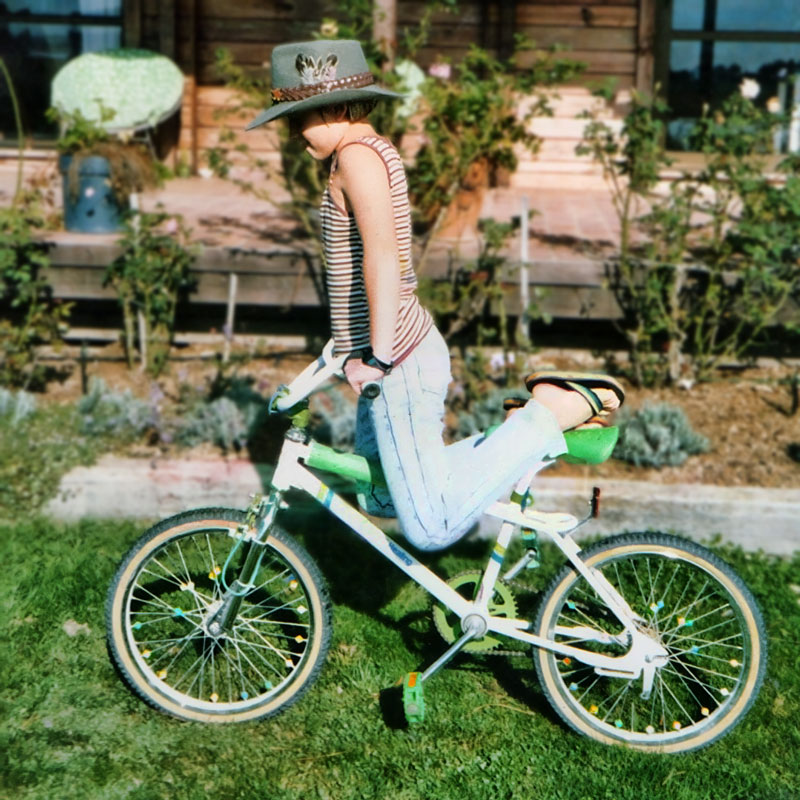 The perennial 80s kid, my love for the aesthetics and heroes of that era of BMX will never die. A freestyle girl at heart, the magic I feel watching footage of the earliest tricks (kick turns, rock walks, rollback 540s, coaster wheelies) is palpable. I go mad for neon colours, and those classic 80s graffiti-esque scripts juxtaposed with block text and paint splatter are an ever-present influence on my style of design.
After moving to Brisbane, Australia, in the late 2000s, I had a vivid and inspiring dream about my childhood Freestyler. Shortly after, I restored and built up the first vintage frame I could find. Other builds followed, and in 2012 I managed to track down that same model of frame and build a tribute to my original bike (with a few tweaks and upgrades for flatland) that I ride almost every day. I've never been a 'factory' fan or purist, I love bringing old school style together with new tech, creating unique builds with custom colours and artwork, expressing my personality.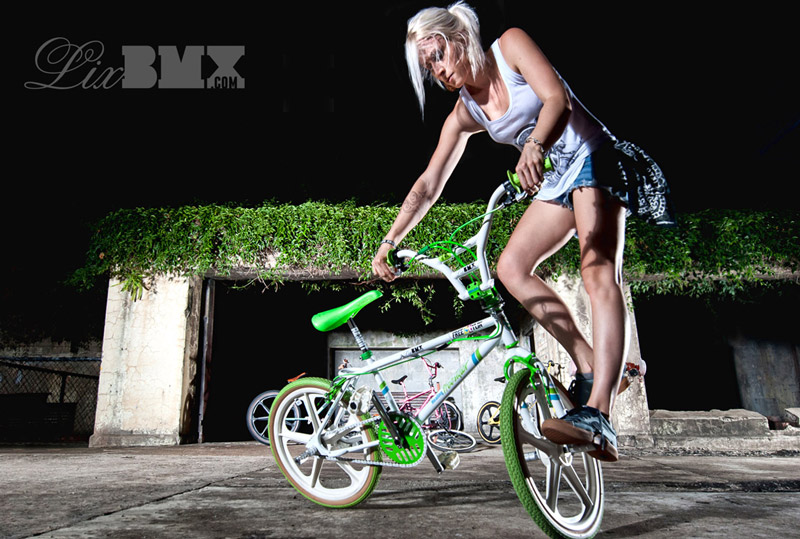 I'm proud to be involved creatively with the www.unscenehistory.com project – an extraordinarily indepth historical archive of the grassroots BMX freestyle movement here in Brisbane, Australia. Immersed in all this local history, what really stands out to me is the level of creativity at the core of grassroots freestyle culture (particularly during the 70s/80s/90s). An intrinsic blend of backyard Frankenstein-esque innovation coupled with creative and functional exploration meant that each rider's bike became an extension of self; an expression of individual personality, unique aesthetic and riding style.
As an artist, I'm fuelled by a feeling of kinship with that creative element of freestyle history. There are no boundaries between my love for BMX and my creative world. I see each and every build like a fresh canvas and, in turn, my sketchpads are filled with concept sketches for build designs, BMX related illustrations, portraits and graphics. One of my illustrations can be seen on the cover of the March 2014 issue of Art BMX magazine, my cartoon alter-ego 'Lightning Lix' pulling a cherry picker. Stay tuned for more in the Lightning Lix series, along with more BMX portraits, designs, creative builds, commissions, music, apparel and some other exciting stuff I'm working on with some rad people!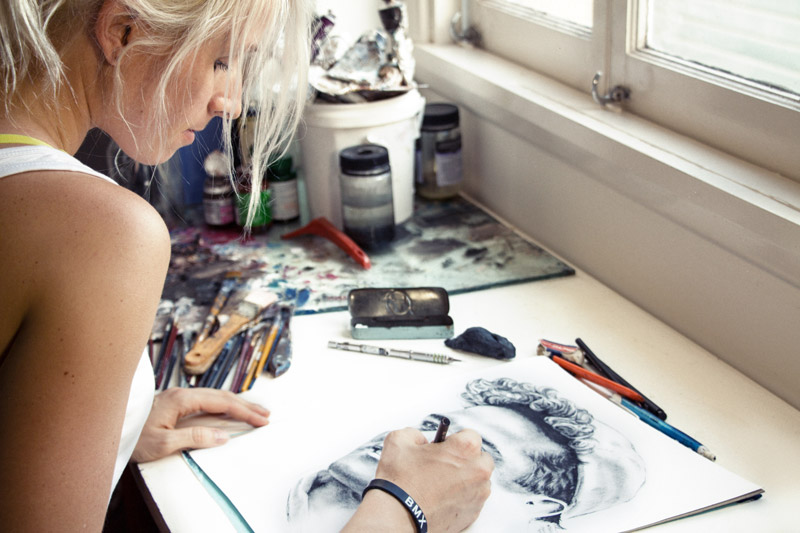 FOLLOW ME:
 @lixcreative on INSTAGRAM (Personal Account)
 @lixnorth on INSTAGRAM (Professional Account)
 Lix North Artist on FACEBOOK
 @lixnorth on TWITTER
 Lix North on LINKEDIN
CHECK OUT:
My fine art, HERE.
My illustration, graphic art and photography HERE.
My music, HERE.