CUSTOM BUILD DESIGN SKETCHES
In 2011 I decided to track down build an '86 Healing Freestyler as a tribute to my much loved childhood BMX. It took me about 5 months to source what is now a fairly rare Kiwi frameset. I used those preceding months to really enjoy planning the build that I wanted – working out colours, parts and details. It was at this point that my first build design sketch emerged from the page as a hands on way to play with a mix of parts and colours. From that point on, picking up a pencil and drawing up my custom build ideas to spec has become a pre-build ritual.
Here are my custom build design sketches from the Healing Freestyler, and the following Taipan, Kuwahara Magician Pro and LixBMX 'RAWR' Custom Pro. Sketches for my Profile 24″ and Colony Prody are coming soon!
---
1986 Healing Freestyler
Custom build design sketch for restoration, by Lix N.
Line drawing…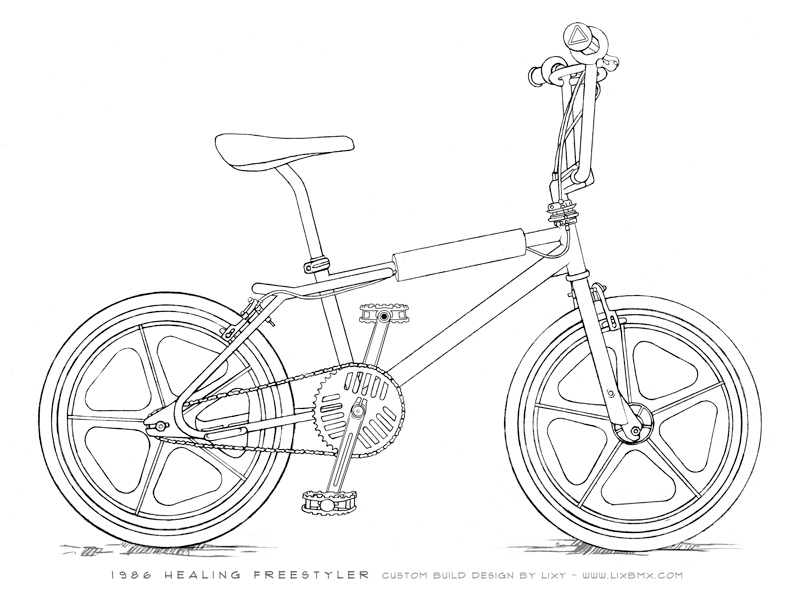 Coloured…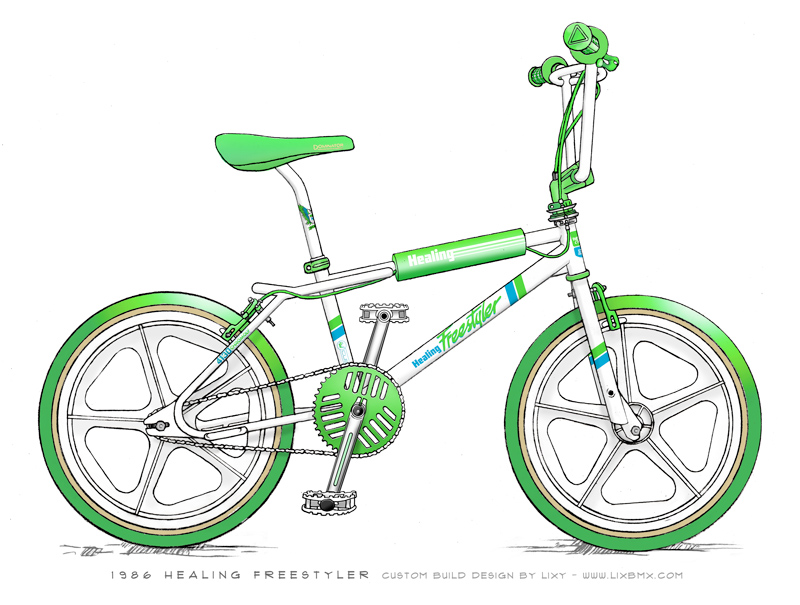 Animated…