1982/83 PROFILE 24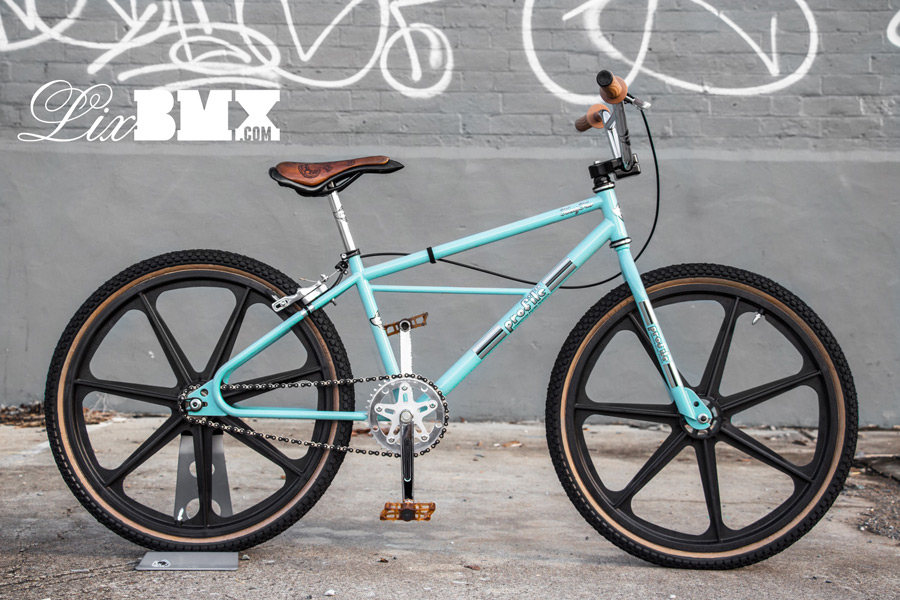 My dream cruiser frameset. The frame and forks were passed to me by very cool friend in exchange for some design work, as it was similarly passed to him. I'd go as far as to say it's the coolest hand-me-down I've ever received!
PARTS LIST
FRAME: 1982/83 Pre-Serial Profile 24″, chromoly, powder coated in seafoam green
FORKS: Hutch (drilled), chromoly – identical geometry/dropouts to the origins Profile 24″ forks powder coated in seafoam green
BARS: S&M 5.75″ Slam Bars, chromoly, chrome
GRIPS: Cult Vans Waffle Grips, gum colour, flanged
BRAKE LEVER: C-Star Pitbull Lever, Polished and Black (rear only)
STEM: Profile Pro XL retro stem, black anodised
HEADSET: Neco H671 Alloy Sealed Bearing Headset, black anodised
CRANKS/SPIDER: Profile 45th Anniversary Box Cranks & Spider, chromoly, re-issued from the original 1979 tooling
CHAINRING: Tufneck 39T, polished
BOTTOM BRACKET: Profile sealed USA BB
PEDALS: Carbon Cycles PC Pedals, transparent 'cola' colour
CHAIN: Izumi, black and nickel
SEAT CLAMP: Profile (contemporary), alloy, black anodised
SEAT POST: Generic straight, chromoly, chrome
SEAT:  GT Dropnose with custom hand-tooled LixBMX kangaroo leather cover
BRAKE: Odyssey Gen1 Pitbull, polished, with Skyway Tuff Pads (rear only)
WHEELS: Skyway 24″ sealed bearing Tuff Wheels, black
FREEWHEEL: ACS Crossfire, 16t
TYRES:  Kenda K-Rad Skinwall, 1.95″
AS IT WAS…
The frame as it originally came to me in grey 2pak primer after a top-tube replacement by Johnny Chopper. Sporting the custom engraved head tube badge Julian and I made especially (attached with BluTack for this pic)…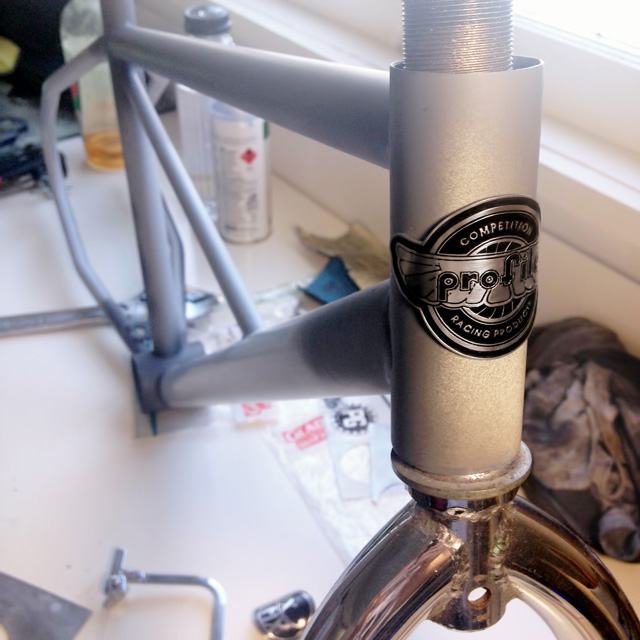 THE BACK STORY…
Every time I look at this frame I feel so lucky to have it, and even more glad that it's survived to ride another day considering its checkered past.
To cut a long and torrid story short (it has a happy ending!), this very frame was purchased from an American collector by a Profile collecting friend of mine and shipped here to Australia about 5 years ago. It arrived beautifully packaged in a yellow finish and decals as pictured for sale. Sadly, said friend was soon to discover that beneath the glossy paintwork hid a liberal serving of bog atop your chromoly variety of swiss cheese.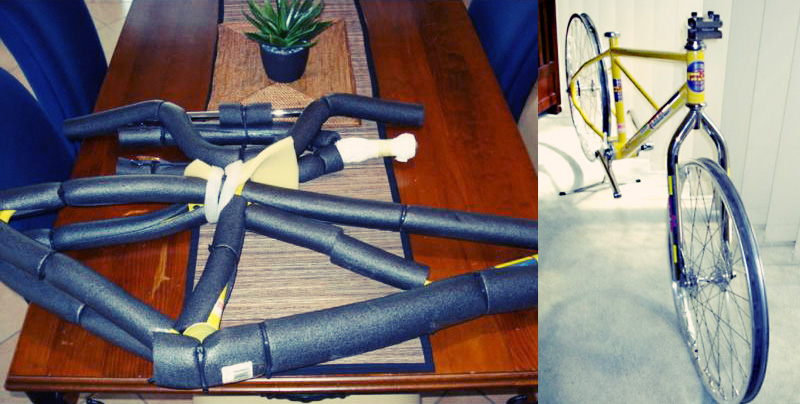 An extreme disappointment to say the least, the purchase price having been every bit of what you'd expect to pay for a Profile cruiser frame of that era in 'excellent' condition, with shipping and customs duty to top it off. Unsafe to ride and more than a mammoth mission to restore, love was lost, and the problem child passed from friend to friend, seeing a few repairs and a top tube replacement by Johnny Chopper along the way before it was passed along once more, to me.
It was deja vous for Roberto's Custom Powder when I took the freshly repaired and 2pak primed frame along for refinishing. 5 years previously, Roberto had assessed the frame in its original, untenably permeable state – but this time, deeming it structurally sound he was willing to work some extra special powder-prep magic around its rough edges to create the magnificent finish I'm now privileged to hold.
CREATIVE CHOICES…
My colour choice was inspired by Fender's iconic seafoam green electric guitars. While the purists' jaws may drop and you may never see another vintage Profile frame (nor likely another race frame of any brand from this era) in such a hue, this particular colour is quite the vintage classic, imbued with vehicular and creative history…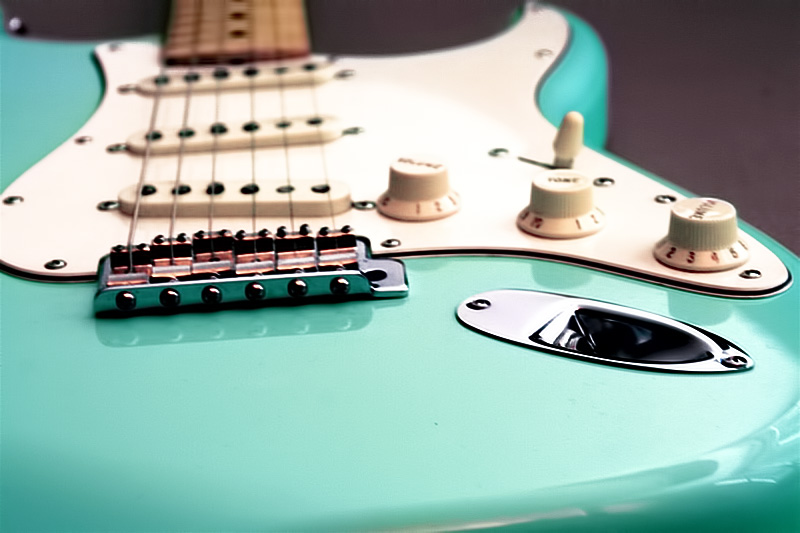 Fender began using the colour on their Stratocaster in 1960, and like all of Fender's colour choices they drew their inspiration from the automobile industry where, four years prior, Dupont had created the colour for GM especially for their exquisitely minty 1956 Buick…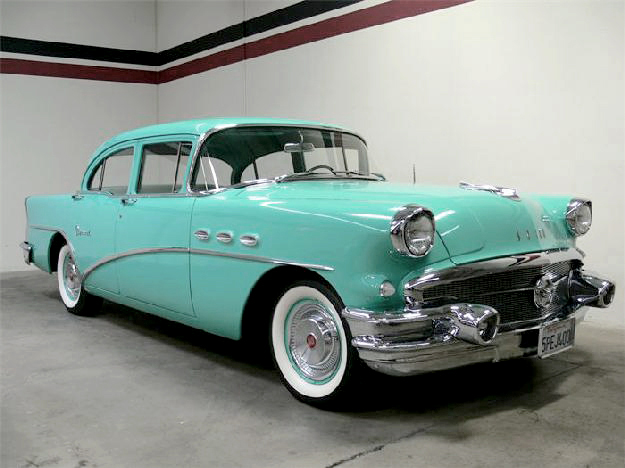 BUILD DIARY…
Frame and forks are back from Roberto's Custom Powder looking magnificent in a glossy seafoam green (imported especially from the USA), with my custom decal set fitted (sneak peak below)…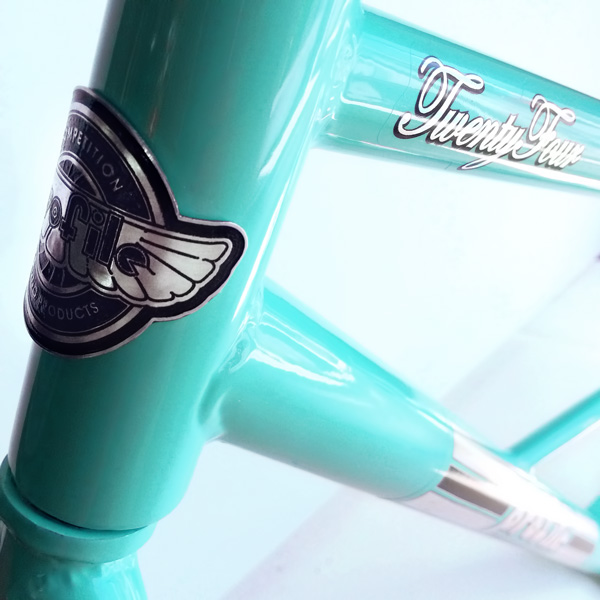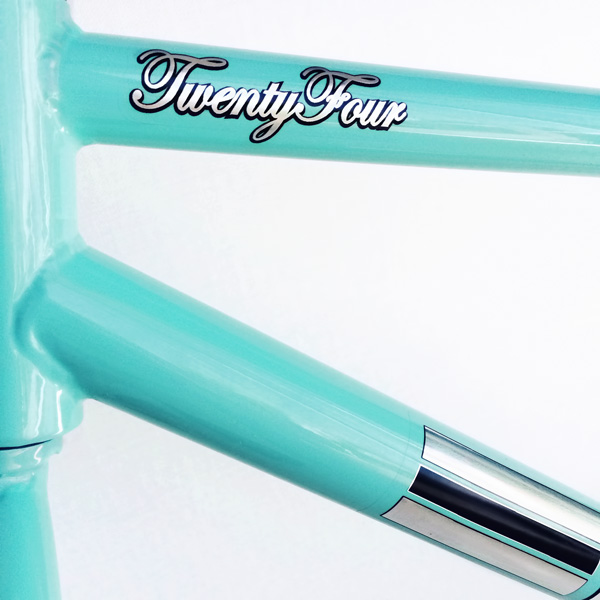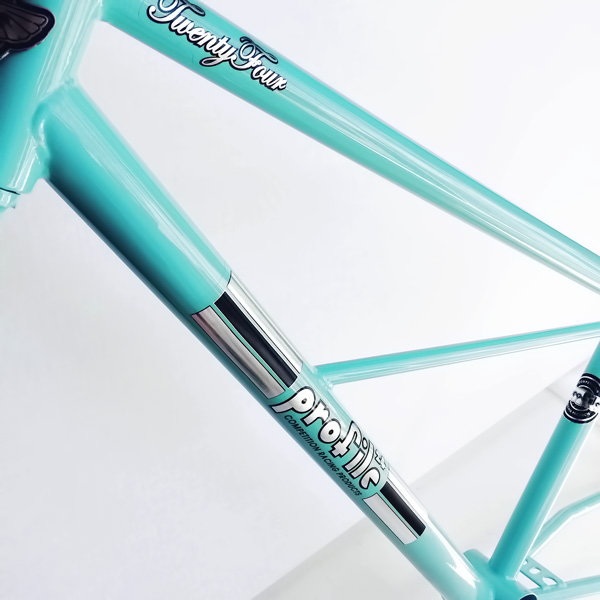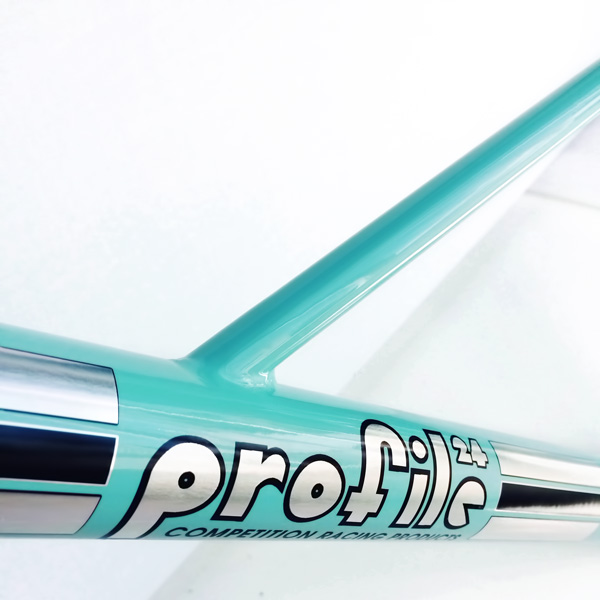 Just finished stripping and polishing the rear Odyssey Pitbull (Gen I) brake calliper…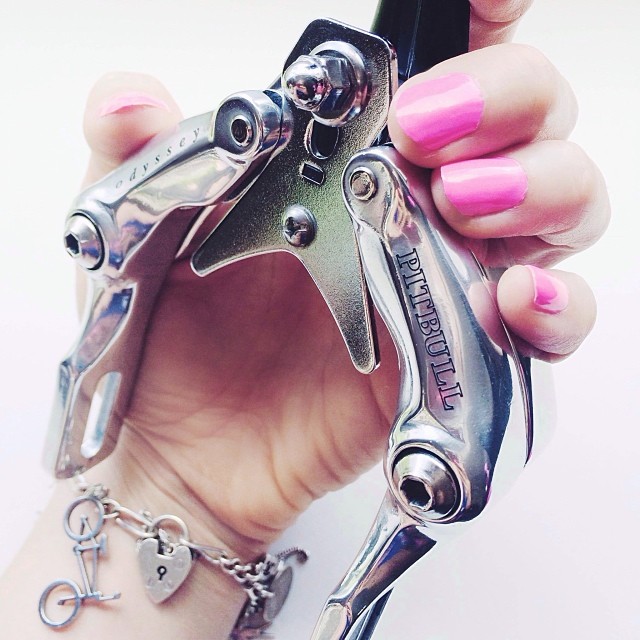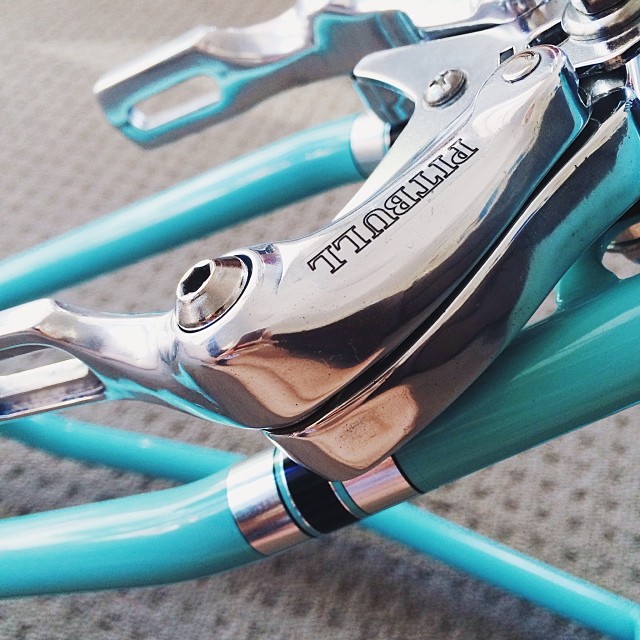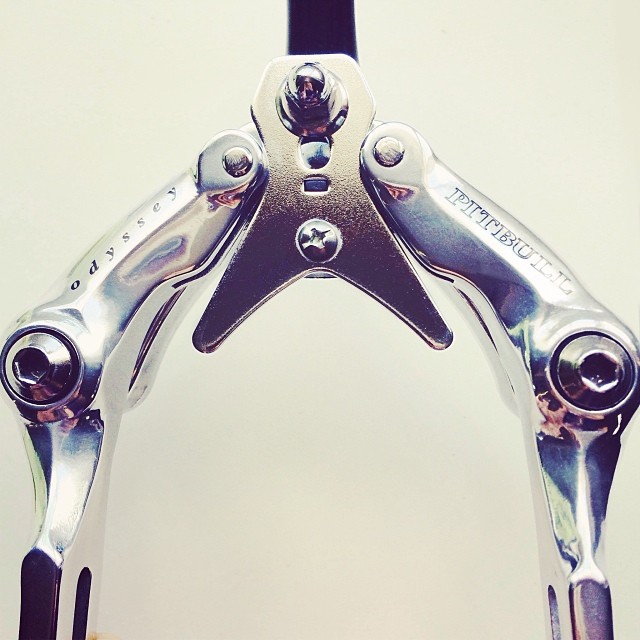 Just picked up these glossy black gems…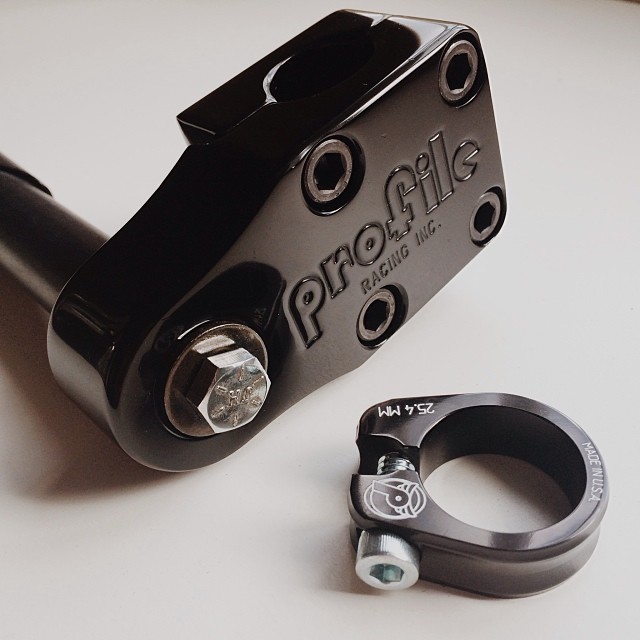 This beautiful creature deserves some special touches. Along with the custom head tube badge and decals, I've designed and hand tooled a Lix BMX leather seat cover in a fleur-de-lis pattern (I was fortuitously reminded of my recent time in France while I was coming up with design concepts!). Tooled from vegetable tanned Kangaroo leather, after dying and glazing, I fitted the finished cover onto a GT drop-nose seat…
Wet moulding the vege-tanned kangaroo leather to the centre piece of the dropnose seat…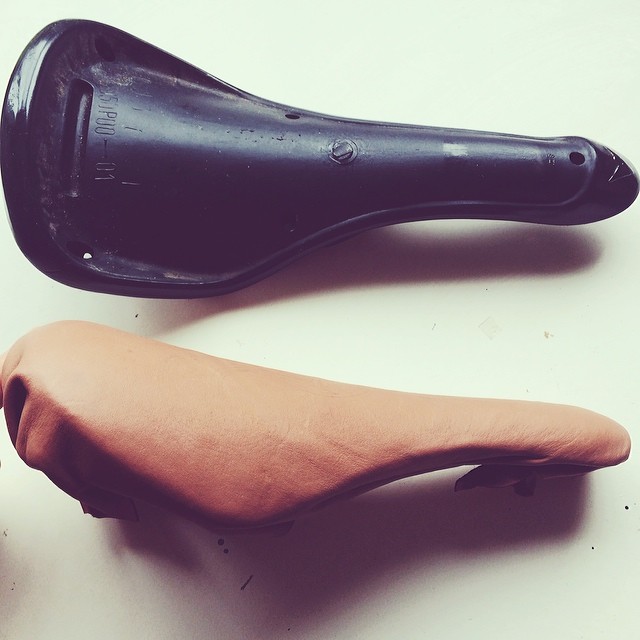 Moulded and the design drawn on…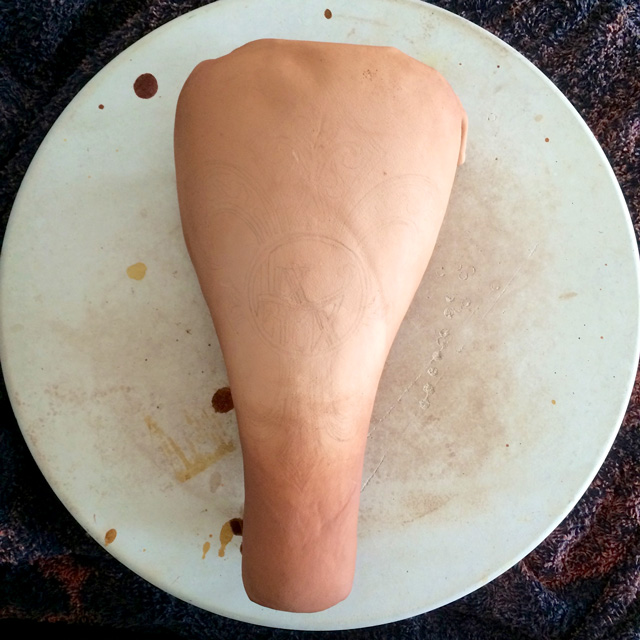 Tooling the pattern…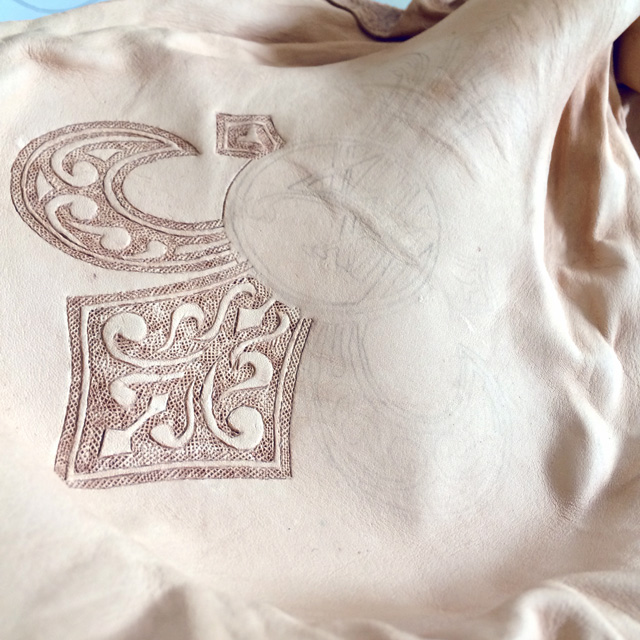 Love how it's coming together…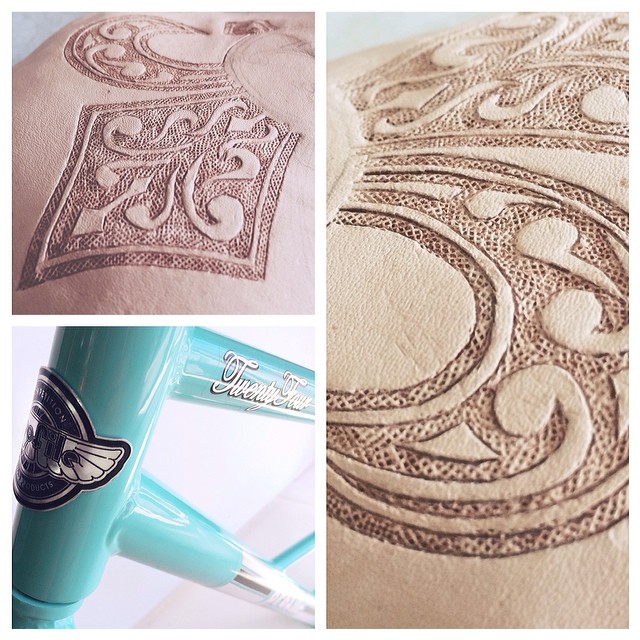 Tooling finished, ready for dye…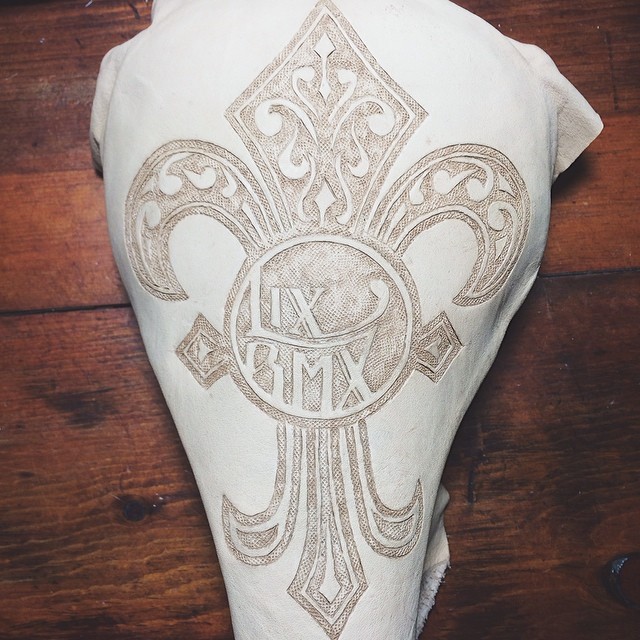 Dyed, buffed and ready to fit…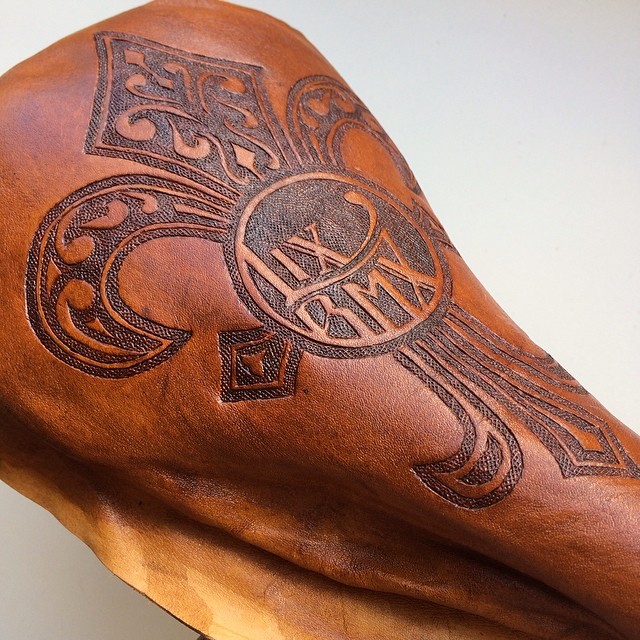 C'est fini!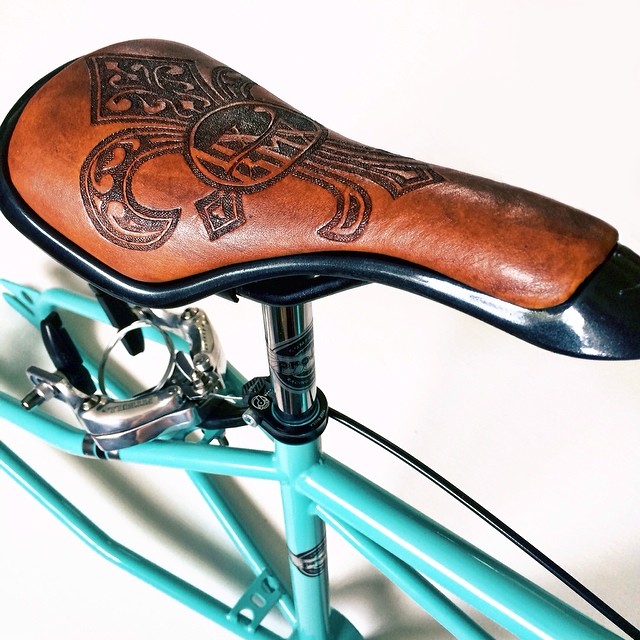 All finished! Here's a sneak peak before I do a proper photo shoot…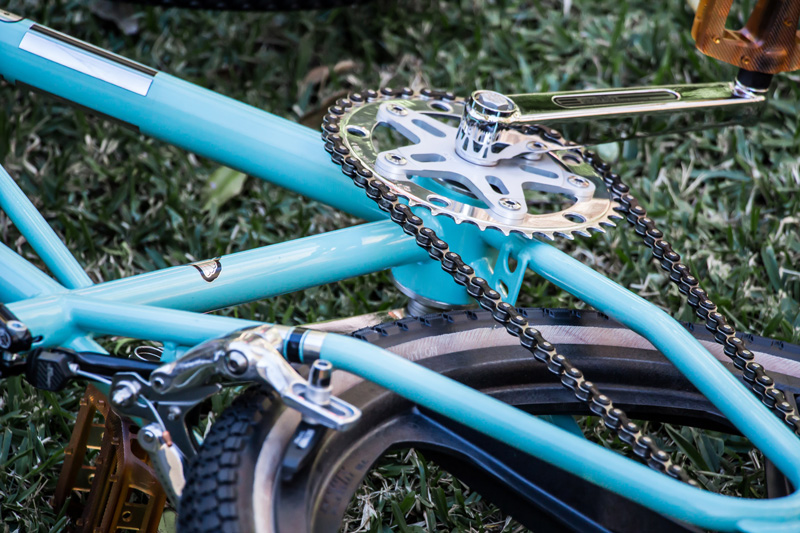 FINISHED BUILD PHOTOS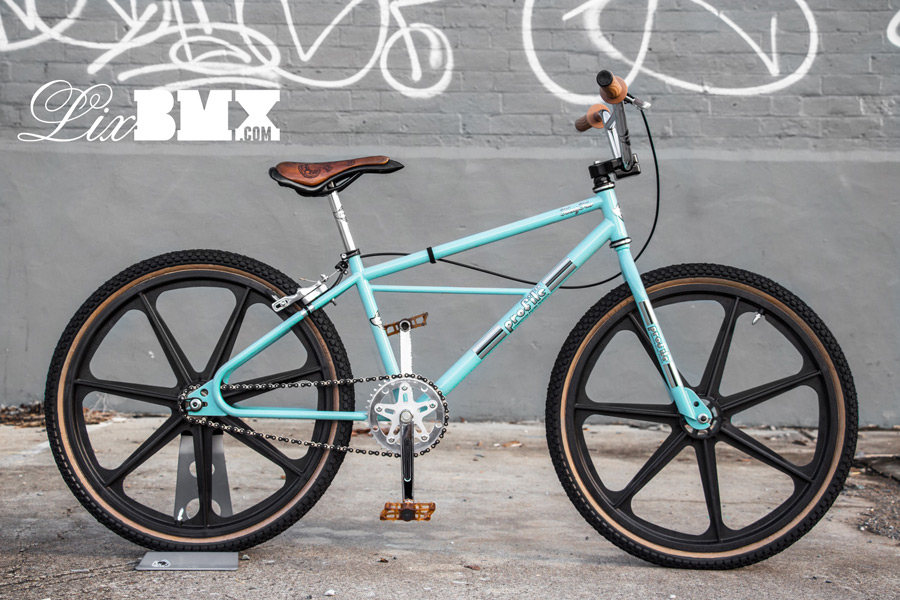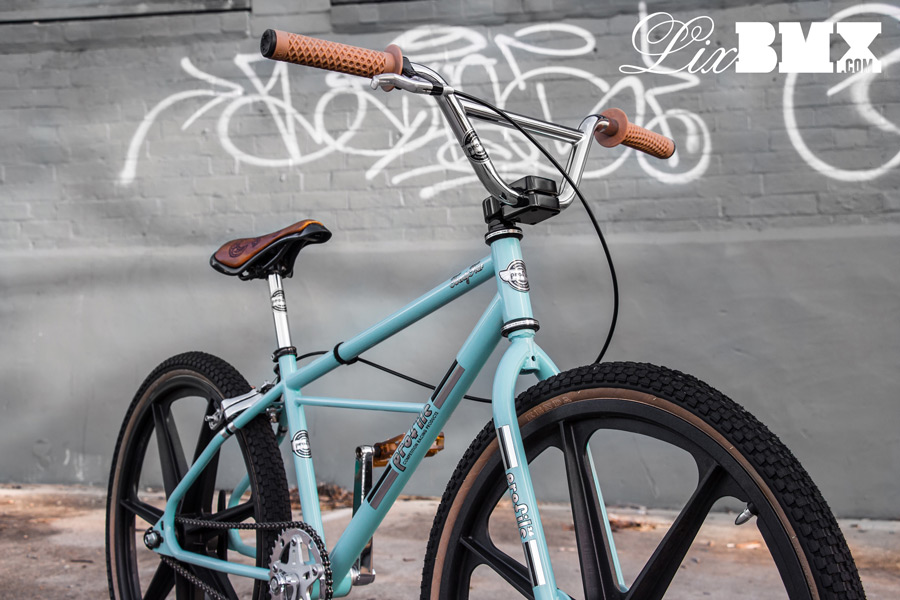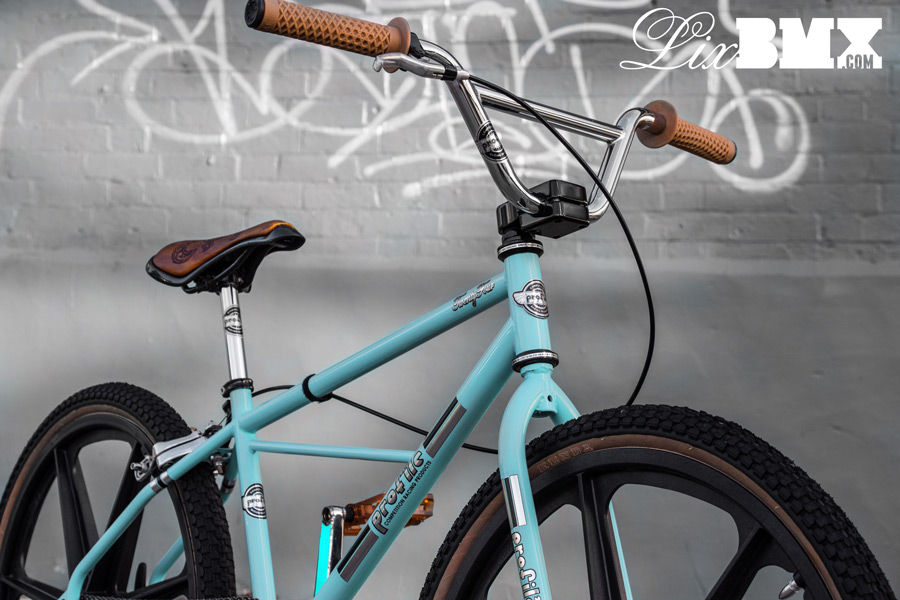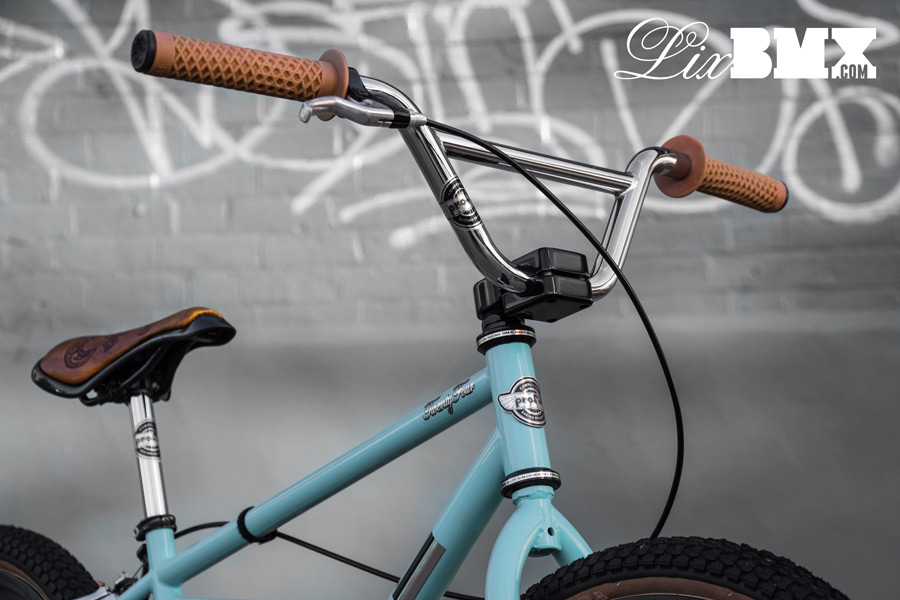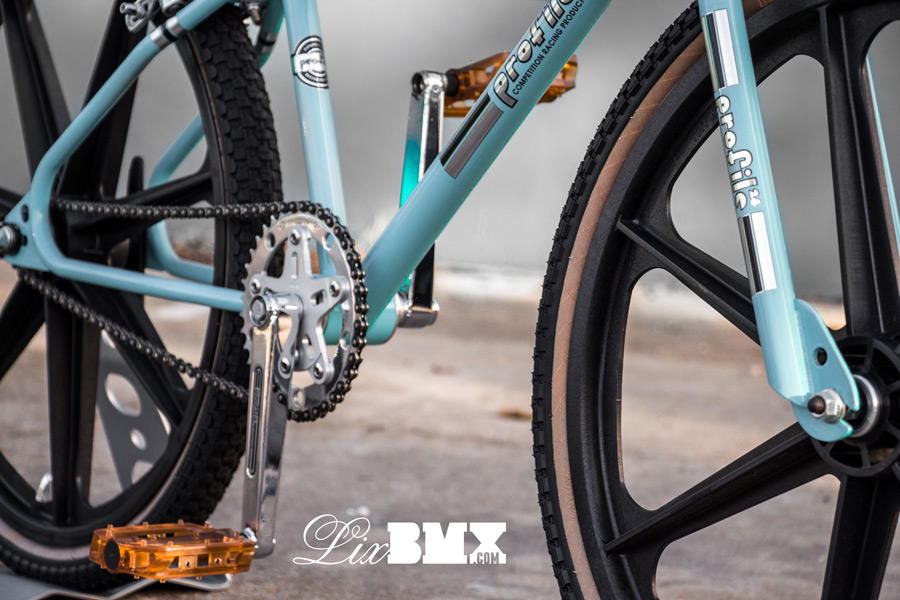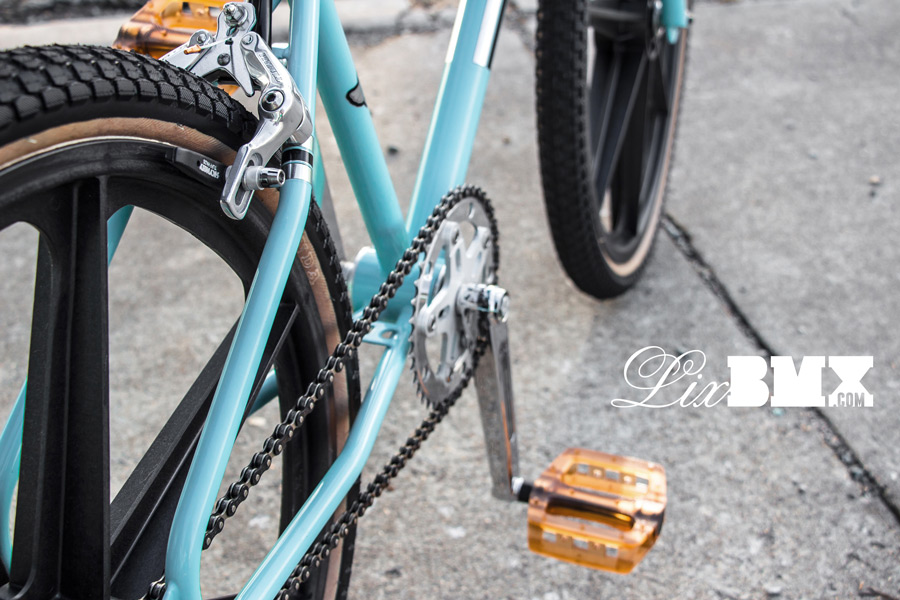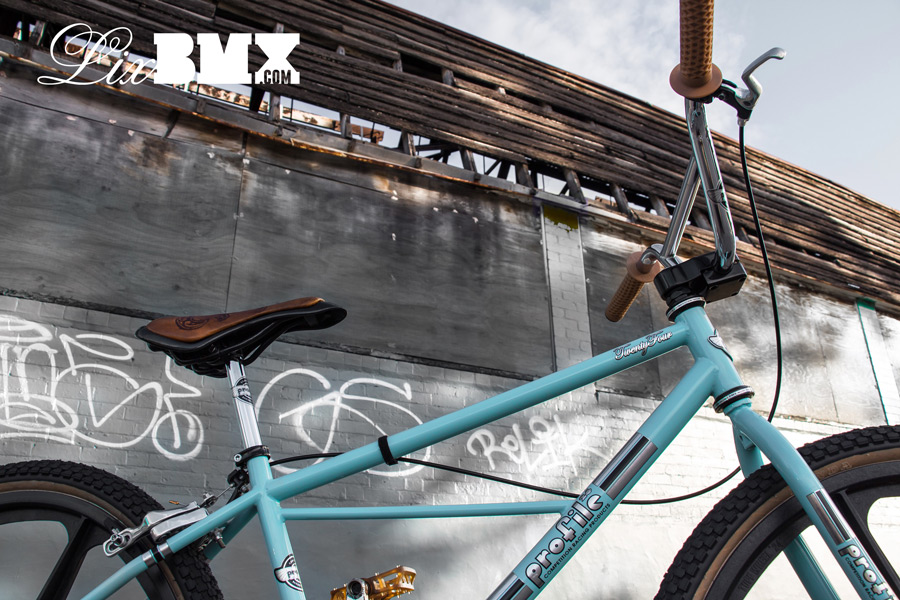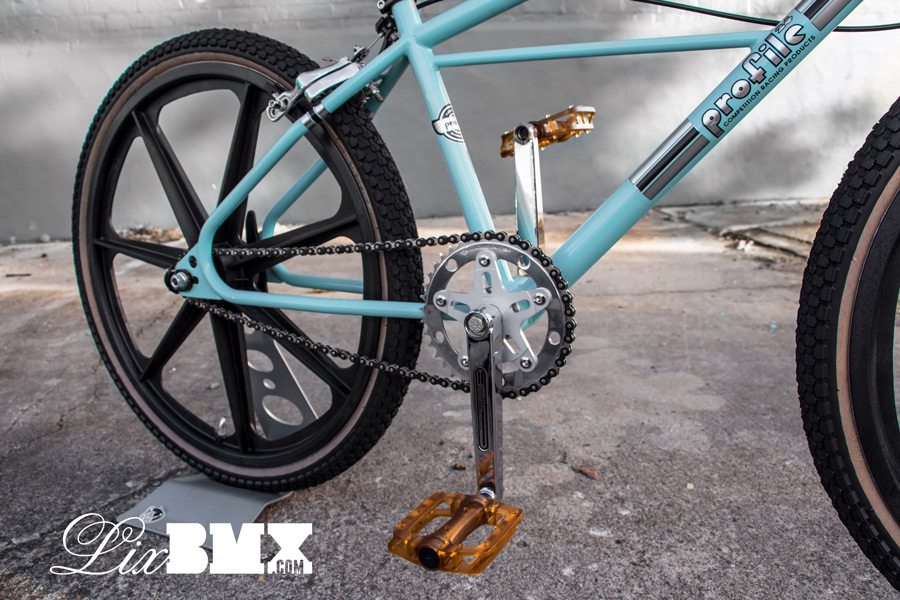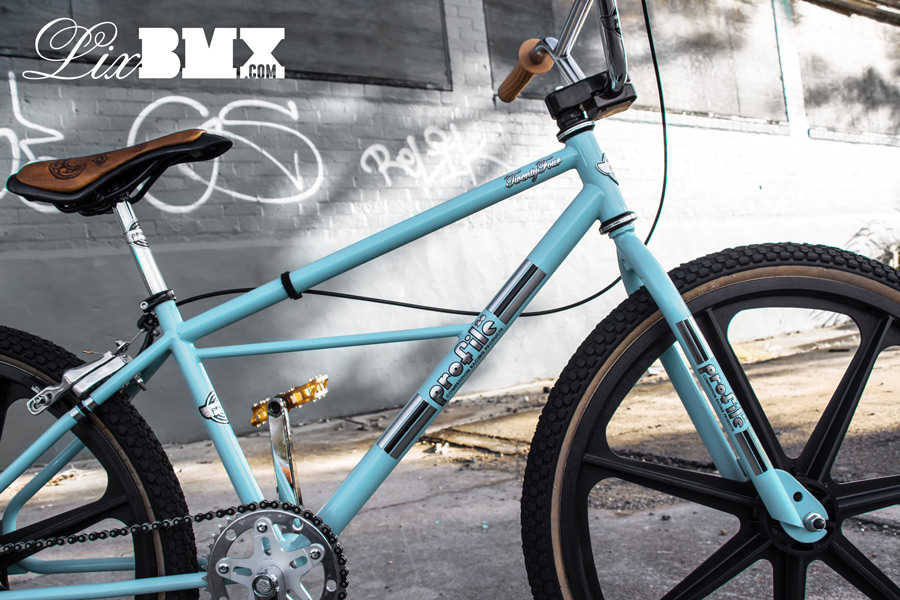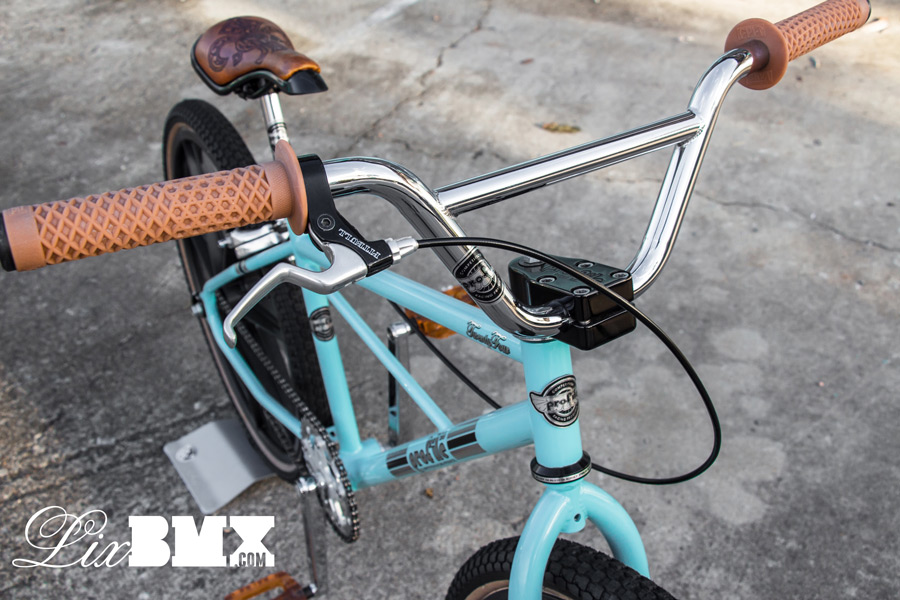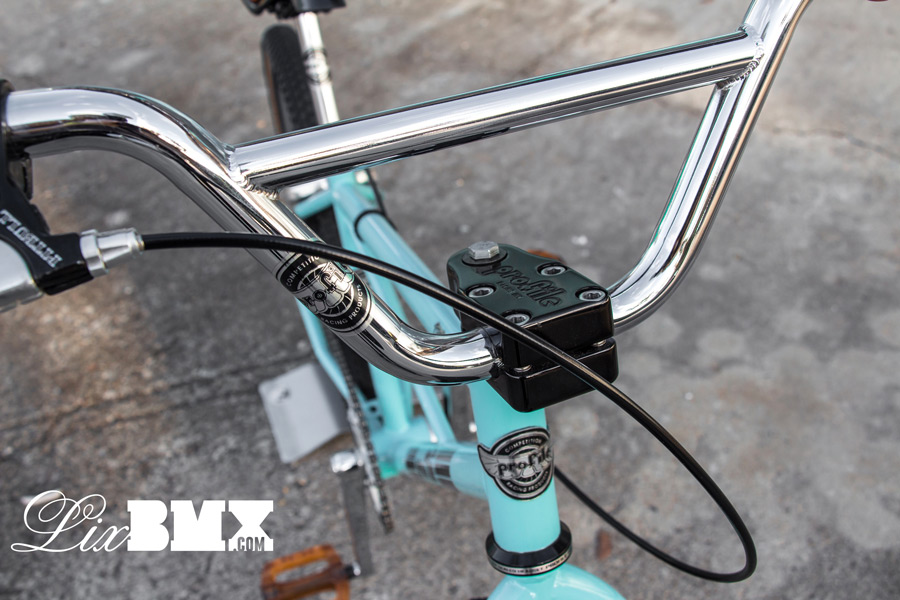 SHOUT-OUTS:
Epic gratitude to Julian Daley of Griffin Engraving for passing the frame and forks my way, and for his mad engraving skills!
Thanks to Roberto's Custom Powder for another outstanding powder coat finish, made all the more special by his beautiful restorative prep work on the pitted frame, and by the stunning seafoam green powder imported especially from the States.
Thanks to flight attendant extraordinaire Julie Moody and BMX parts smuggler for snaffling those delicious box cranks and tyres in from the US for me. You rule!
Thanks to all round awesome old school BMX dude Dave Bain for his donation of the Tufneck chainring. It was a heap of fun polishing the chainring up restoring it to it's former glory. You're one of the good guys Wolf!
And finally, commiserations and gratitude to Stuart Lieber, the original importer of the frame to Australia. I'm so sorry for your loss and disappointment, yet simultaneously so happy that this frame managed to cheat death and roll another day. I'm honoured to have and to ride this particular risen phoenix.