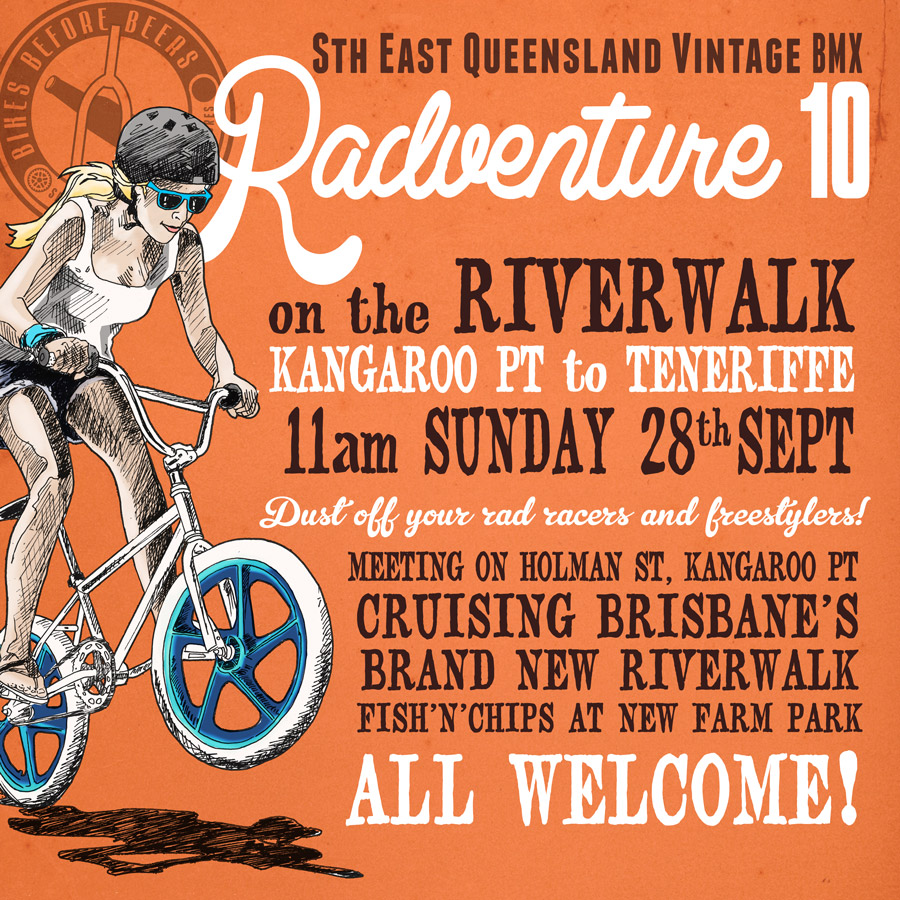 Radventure #10 – The New Riverwalk
In honour of Brisbane's brand new Riverwalk opening in September, and in honour of this being our TENTH RADVENTURE (YAY!!!) we're celebrating with a cruise along the Riverwalk, from Kangaroo Pt to Teneriffe.
On Sunday September 28th we'll be meeting at 11am at Captain Burke Park, Holman St, Kangaroo Pt. (under the Story Bridge) for a family friendly ride to Teneriffe and back, stopping for a fish'n'chips picnic in New Farm Park along the way.
If you've never been on a Radventure before this is time! Come and help up celebrate on 10th ride! Tell your friends, book it in with your families, bring your partners and kids. Old school, new school, cruiser, whatever you ride from whatever era or genre …the more the merrier!
Join in the Radventure #10 Facebook Event HERE.
You can see directions to the meeting point at the bottom of this page.
Directions to Captain Burke Park: