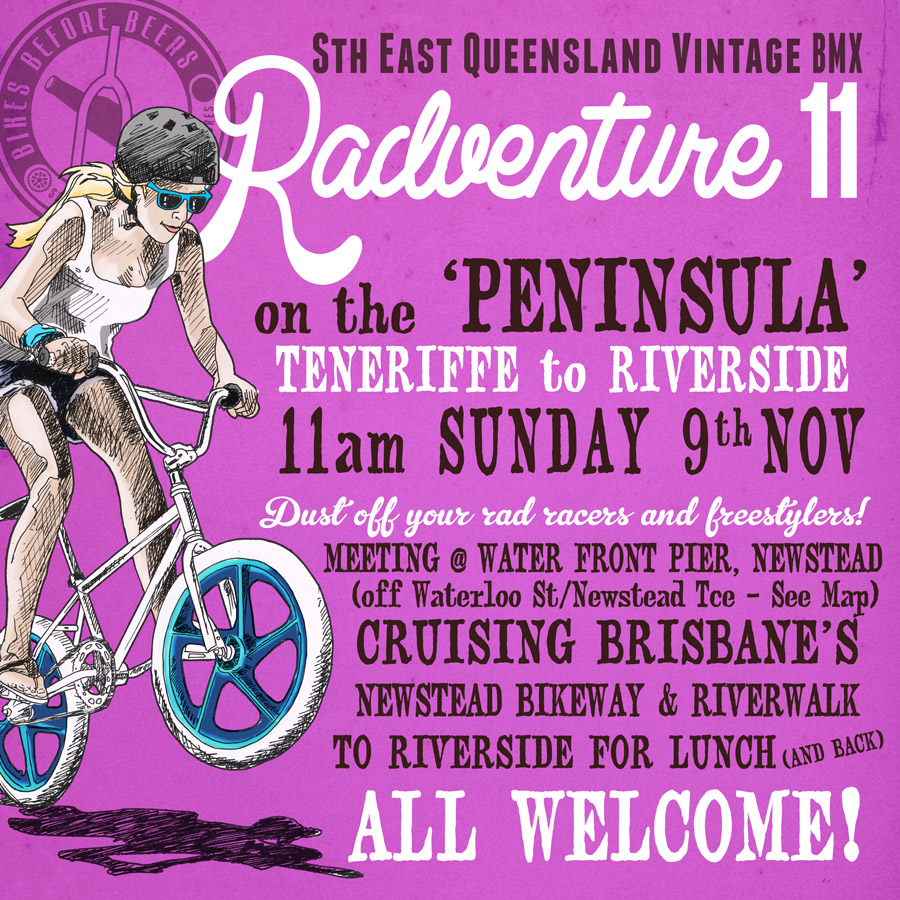 Radventure #11 – The 'Peninsula'
Wow, we seriously celebrated our 10th Radventure in epic style! A record 48 riders turned out,  two shy of 50 and the greatest turnout we've ever had on a Radventure. Thanks to everyone who joined in and made it so special!

(Download a hi-res version of the Rad #10 group photo HERE)
So, while we're still riding the high from such a great ride I thought it'd be a great idea to plan the next one. Riding along the new Riverwalk was spectacularly cool on such an awesome sparkly QLD day, so I thought we'd hit it from another angle this time and take in the awesome Teneriffe boardwalk along the Newstead Bikeway at the same time – something we haven't done as a group before.
Radventure #11 details:
Sunday November 9th we'll be meeting at 11am at the Water Front Pier, off Waterloo St/Newstead Tce, in Teneriffe (see the maps below) and riding right around the New Farm Peninsula along the Newstead Bikeway and the Riverwalk, hitting the Pig'n'Whistle at Riverside for lunch, then back again. The route is a little over 13km, and family friendly as always (flatter than Radventure #10!).
If you've never been on a Radventure before come and join us! Tell your friends, book it in with your families, bring your partners and kids. Old school, new school, cruiser, whatever you ride from whatever era or genre …the more the merrier!
Join in the Radventure #11 Facebook Event HERE.
You can see directions to the meeting point at the bottom of this page.
ROUTE MAP: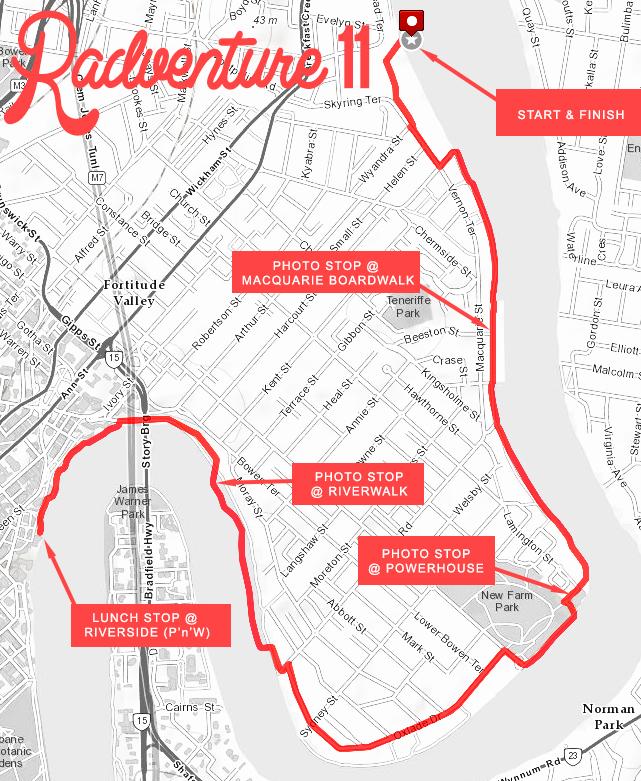 MEETING SPOT DIRECTIONS: