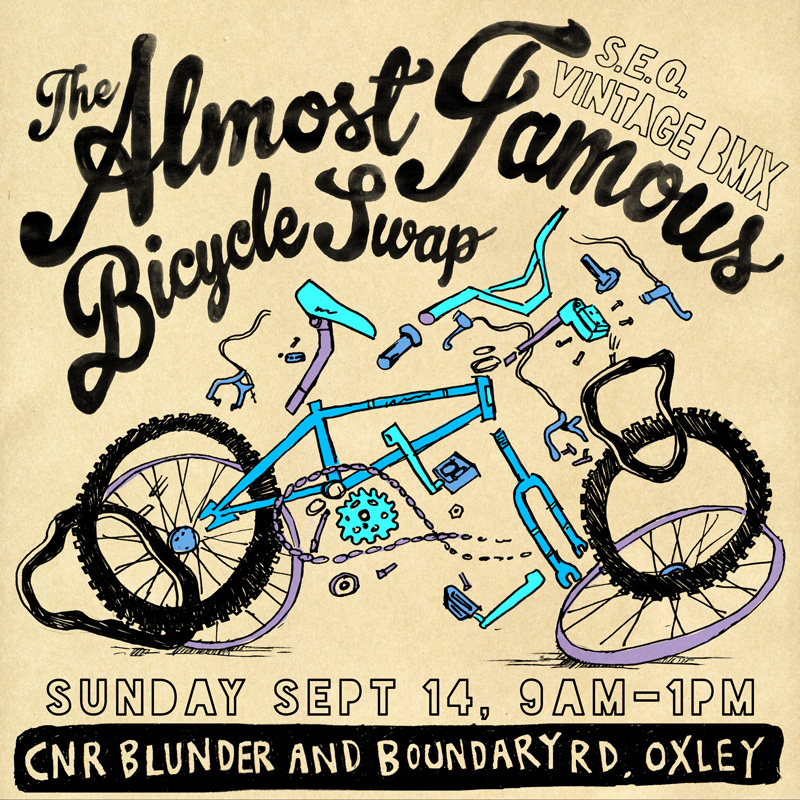 Sept SEQ Vintage BMX Swap Meet
New location! Don't miss the September swappy at our new Oxley venue!
The 11th bi-monthly SEQ Vintage BMX & Bicycle Swap Meet will be held on SUNDAY SEPTEMBER 14th, from 9am-1pm. These events just get bigger and better every time and we expect that to continue at our new venue on the corner of Blunder Rd and Boundary Rd, Oxley (see map at the bottom of this page). Not only will you find hidden gems and crazy deals, but you'll meet fabulously cool cats and enjoy some great conversation. Come one come all!
All vintage bicycle fans are welcome, not just BMXers! Free for buyers, sellers and perusers. Come and join in the fun!
New location…