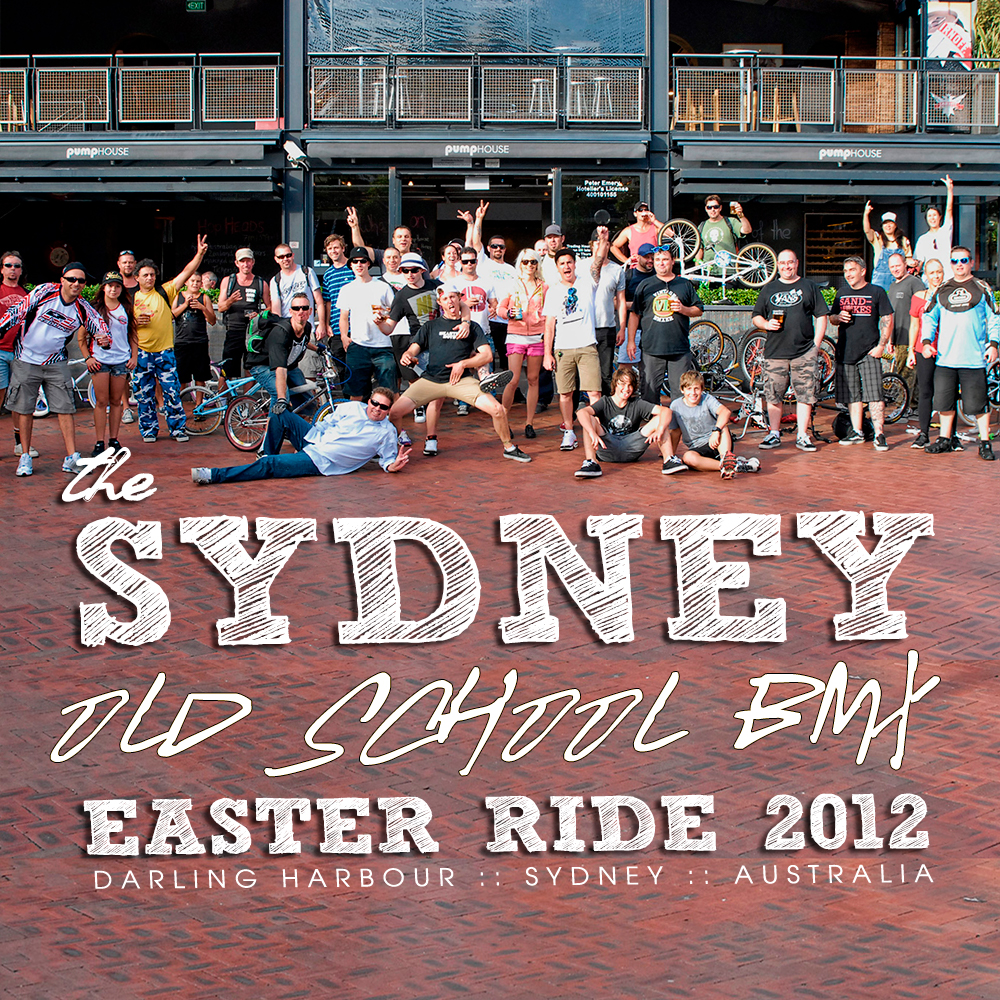 Sydney Old School BMX Easter Ride 2012
What a fantastic weekend! Absolutely one of the best BMX rides I've ever been on, and with a awesome crew. 67 old school riders kicked off on the morning of Saturday April 7th from The Pumphouse at Darling Harbour in Sydney. From there we rode around and under the Harbour Bridge, up George St, stopping at the Vans store for photos. Then through Hyde Park, up Oxford Street, from there cruising all the way down the hill to Potts Point, stopping at Harry's Cafe de Wheels for lunch. Then on around Woolloomooloo Bay to Mrs MacQuarie's Chair and through the Botanical Gardens to the Opera House with a mob of irate Park Rangers in pursuit. From Circular Quay we meandered our way through the city and back to Darling Harbour for well earned refreshments, prizes and shenanigans at The Pumphouse.
I'd like to thank the Pumphouse for welcoming our craziness with open arms, and give massive props to everyone involved in organising the event, especially Josh Ross, Andrew Vassallo and Paul Rose. A huge shout out to my new Sydney crew – I'll see you all again soon!
Creative disclaimer: Video footage below was shot on my iPhone, during the ride, and at the time I never intended to create anything from it. Apologies for the mad camera wobbles, haha, it's all about the vibe… not the stability of the shots 😉